IN GLOBAL HEROES, WE SHINE THE SPOTLIGHT ON REGIONALLY CELEBRATED STARS WHO ARE MAKING A GLOBAL IMPACT
Singer, composer and all-round prodigy Sasha Siem defies musical definition. Born in London to Norwegian and South African parents, she is one of the youngest people ever to win a British Composer Award. Her work has been performed by the likes of the London Symphony Orchestra, Royal Opera House and the London Philharmonic – even before she finished her studies at Cambridge and Harvard. Ever adventurous in style, her debut album burst with London-grown grit, while her latest LP, produced with Björk collaborator Valgeir Sigurðsson, meditates ethereally on love inspired by the sweeping landscape of Iceland. Here, she talks ancient magic, newfound homes and finding her own truth.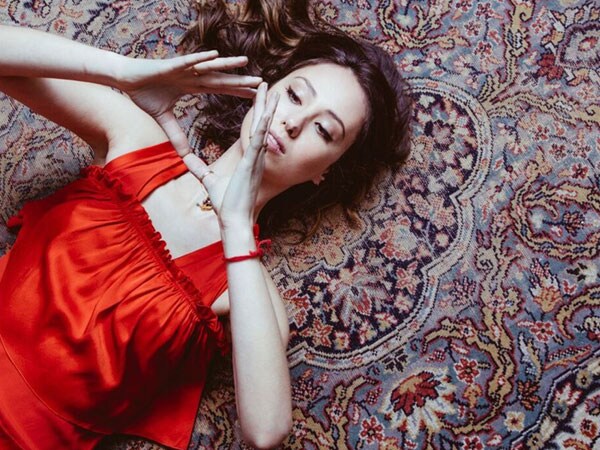 What philosophy guides your music?
What's important to me in creating any piece of music or record is to be as soulful as possible and expose the truth of whatever it is that I'm making. It's a case of peeling off layer after layer, shedding many skins. When I come to the end of a project, I have to check in and see what's really true. Sometimes that means having to rupture everything that I've just built, but that's part of the tremendous joy of the process because there's constant revelation.
What was the inspiration behind your newest album, Bird Burning?
Around the time I was making this record, my grandmother passed away, so I was very keen to explore her birthplace in the north of Norway. It was like a little pilgrimage to reconnect with her and uncover some of the family mystery on the way. While I was there, I spent time immersed in the culture of the Sami people, the indigenous people in the north of Scandinavia who have a tradition of "yoiking" – singing in a trance to create a sort of spell. The way it sounds is very otherworldly, very strange – maybe a bit like yodelling, but without the humour! There's something eerie and beautiful about it.
"I spent time immersed in the culture of the Sami people, the indigenous people in the north of Scandinavia who have a tradition of "yoiking" – singing in a trance to create a sort of spell. There's something eerie and beautiful about it." – Sasha Siem
The philosophy of yoiking captured my imagination because it was used as a ritual for invoking the ancestors of the past, bringing the dead back to life and bringing what is absent into the present. They believe that the spirit of the person, animal or place that they're yoiking comes into the space. Each valley has its own yoik. So, if you're away from home and you're missing a particular valley or mountain, you can yoik that mountain close to you. It's a very poetic, useful thing. I wonder what the New York yoik would be….
You recorded the LP in Iceland with one of Björk's collaborators. Do you find yourself relating to Björk's work beyond the music, like her extravagant, experimental visual artistry?
I adore that aspect of her work! It sounds crazy but, if I had to choose, I almost respond to that more than the music itself. I think her daring to build these unique worlds for people to enter into is what inspires me most as an artist, more so than the sound itself. I love the fashion and makeup used to create these portals into other dimensions.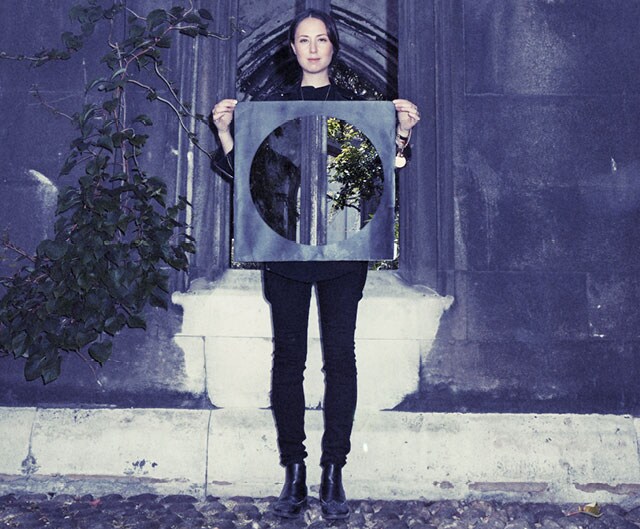 From Iceland and Norway, why did you choose Brooklyn as your newest inspirational setting?
I think it was calling to me. Maybe it was me reacting to what I had: the vastness and the open space of Iceland, the deep calm there...all of the opposite is in New York! One thing I really like here (which I didn't expect) is the movement in conscious living – finding the magic in the mundane. A lot of people, here in Brooklyn, are invested in the creativity of moment-to-moment living, a real richness in simple choices in life, like one's living environment and how one eats and interacts and socializes. Life and living become art.
What was it like to hear your songs being performed by the London Symphony Orchestra and the London Philharmonic?
That was really wild. It happened so quickly; I went from being a student to suddenly working with these incredible orchestras that I listened to as a kid, and it was pretty mind-blowing. It wasn't easy, because they're fantastic orchestras full of talented people who are all very opinionated. They test you; they really make sure you know what you're talking about. You have to pass a number of tests before they respect you and really invest everything into the music that you've created. It was like boot camp training for life!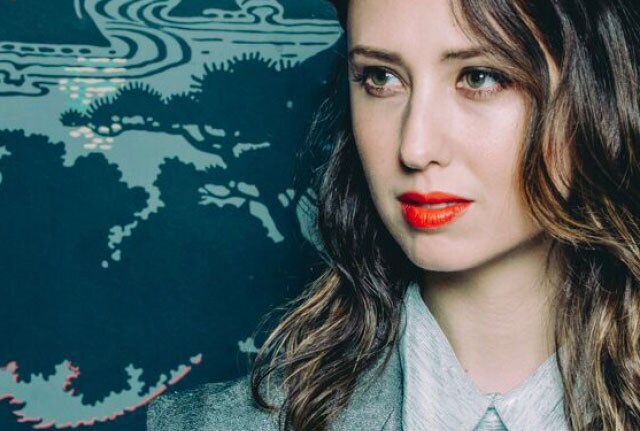 In your work, you come across as naturally confident, happy and free to create. Have you always known you had musical talent?
I think I knew when I was 11 years old what my passion was. And the path hasn't always been easy. There have been times when I felt jaded. There have been tests about conviction. But the passion's still there in its most pure form. And I truly believe that everybody has a calling and that might not be as obvious a thing as, you're going to make music or you're going to sing, but it's there. I think it might just take some time to be honest with ourselves about what it is that we love and what it is that gives us true joy – and just go for it.